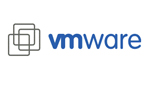 Once you start down the virtualization path, there is no going back! With the advances in virtualization technology over the last decade more and more companies are making the jump to fully virtualized server environments. With virtualization, businesses are able to reduce the time spent on routine IT administration tasks, reduce costs by reducing the number of physical servers that are required for their environment, reduce energy costs, improve availability and uptime, and improve data backup and protection. These are just a few of the benefits that a virtualized computing environment can provide. Over the past few years Micro Solutions has completed over a forty virtualization projects. A few recent projects included:
– Implementing VMware at a Long Island, NY manufacturing company
– Virtualizing a large regional hospital
– Recreating a data center at a large Huntingdon Valley high tech manufacturing facility
– Consolidating a large logistics company's data center with HP servers and SANs, replicated to a BDR site
In most all cases old existing data centers with numerous standalone fileservers were virtualized to replace these companies' legacy server installations. Each project went fabulously, and these companies now have a rock-solid computing foundation in place for the coming years!