For networks typically with less than 50 User Clients
Network Administrator plans are for Small-Medium SMB businesses that have less than 50 users.  This company has no dedicated in-house IT staff person.  Computing service requirement are intermittent.  Often this role has been handled by someone on staff who has a basic level of computing skills, or a past outside contractor.  MSP contracts via retainer to create an allotment of hours for computing support to assume management of the network as your Network Administrator.  A lead contact is chosen from customer's staff (typically staff member with most computing experience) to be MSP contact.  MSP then is involved with a periodic site call schedule as needed to assist in role of working with client in handling computing projects and maintaining their network.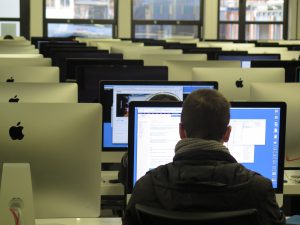 MSP becomes your 'Virtual Computer Department'. We are just a site visit, remote session, email or phone call away.
MSP includes in all plans periodic site visits (either weekly/bi-weekly/monthly/quarterly) to get to know your staff, network, facilities and operations. This is critical to our IT partnership. Site visits are supplemented by remote sessions, phone, and email as needed.
A primary Network Administrator is assigned who is backed up by a second technician. We strive to always develop two technical staffers with knowledge of your account.
Service activities managed by MSP's eService Help Desk web-based application. This tracks and manages all IT related activities, giving the client a good history of all computing tasks.
MSP's eService Help Desk
Once either service plan is established with MSP, we will create an account for you on our website. This will enable you to enter, manage and report on these IT task items:
eService Desk Ticket System (for submission of work orders)
Complete history of open and closed tickets with resolution records
IT reports for customer management that quantifies IT services
The eService Desk help desk tickets are submitted by you, the client, directly to our website. This generates an e-mail to our Service manager and staff technicians.  Calls are entered as:
URGENT (respond within 4 hours)
AT EARLIEST CONVENIENCE (not urgent, but ASAP)
SCHEDULED (next time MSP is on-site).
Calls are then scheduled by MSP for handling at the time of our next site visit, or by remoting in or phone as needs dictate.  As MSP provides services to your company, a detailed web-based log is kept of the dates and hours worked and services performed. This log is always available to the client on our website, enabling you to see service history and account balance.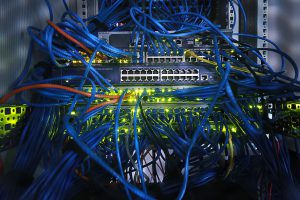 Over time, a magnificent "Knowledge Base" builds up of 'Problems' & 'Solutions'.
Plan Pricing is based on projected level of hours of IT service needs annually. Hourly rates are based   on these following factors: technical skill set required to support account, annual volume of hour commitment, proximity to MSP, and if client is also a MSP hardware & software account.
Interested? Call 215-996-9000 or email contact@msponline.com