We are asked often by Small to Medium size Businesses (SMB) …
"Our company's network is growing, getting more complex, and we don't have in-house staff to support it. How do we best implement technology to give our business an edge?"
…and by mid to large size organizations…
"Our IT staff is swamped and having a difficult time keeping up. We also have unique network projects relating to security, email, archiving, storage, programming needs that we could use outside assistance with from a trusted partner.
In today's complex, technical, ever changing business environment, all businesses have computing support needs. SMB businesses often have difficulty in addressing Information Technologies. This best explained by: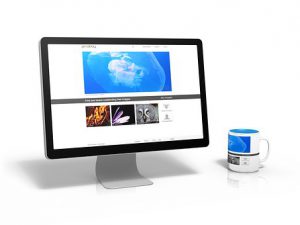 Staffing limitations – With limited internal staffs and a general lack of qualified technical computer personnel, companies find they are unable to handle computing projects and ongoing maintenance and support of their network.

Computing work load insufficient to justify a full-time employee – A small business often finds they need just hours or a day or two per week to address computing needs.

Expense – A full-time Network Administrator with health and retirement benefits will be much costlier than a contracted relationship with a qualified computer support company.
Medium to large size organizations that have inhouse IT staffs find they have some of the above needs, but also:
Projects that require expertise outside their staff's knowledge base

With limited staff resources and time, they require extra staffing for select projects
Based on our observations and your reported needs, MSP would then engage your company in one of the following ways:
The best method to provide these services to your company is through a partnership with a trusted contracted Solution Provider with layers of technical staff to fulfill your every IT need. Micro Solutions Plus acts as your 'Virtual Computer Department' Network Support' or supplemental staffing. We act as IT support specialist as their strategic consulting partner to implement technology performing the following roles:
Consultation on network design
Installation & Management of Data Center products (Security, fileservers, storage, routers, switches, firewalls, monitoring tools)
Installation of client-side products (PCs, notebooks, thin clients, PDAs
Ongoing management, monitoring, & support of network
Management of IT assets via our web-based Asset Tracking system
Warranty handling of HP, IBM, Samsung, many other manufacturers
Website design and hosting
Programming
MSP has over 60 area businesses whom we partner with – acting as their Virtual Computer Departments. As a Microsoft Gold partner and authorized vendor for VMWare, Citrix, HP, IBM, APC, Cisco, Samsung, Sony, etc. with an extremely knowledgeable and talented staff, we are in an ideal position to be your company's product and services source.
"Sounds great! How do we establish this relationship and get started?"
MSP offers a variety of service plans based on your needs. To begin a relationship with MSP, simply request a free site meeting at your business to do a network support evaluation. This to include a walk through to analyze the network hardware, a discussion of software applications used, current method of supporting the network, any open computing issues you may have, and what your company expectations are of contracting a computing company to come in and manage your IT operations.
Interested? Call 215-996-9000 or email contact@msponline.com